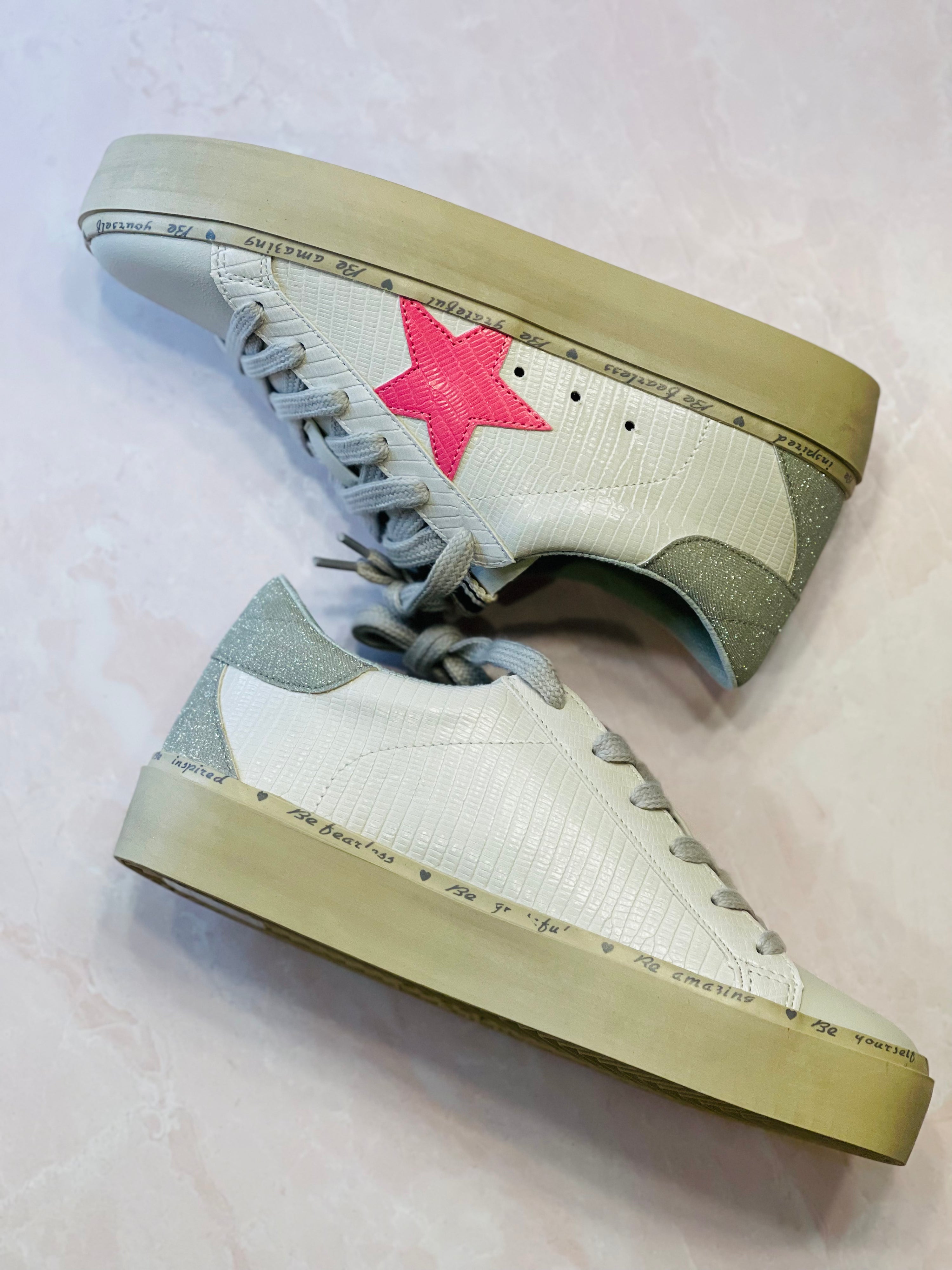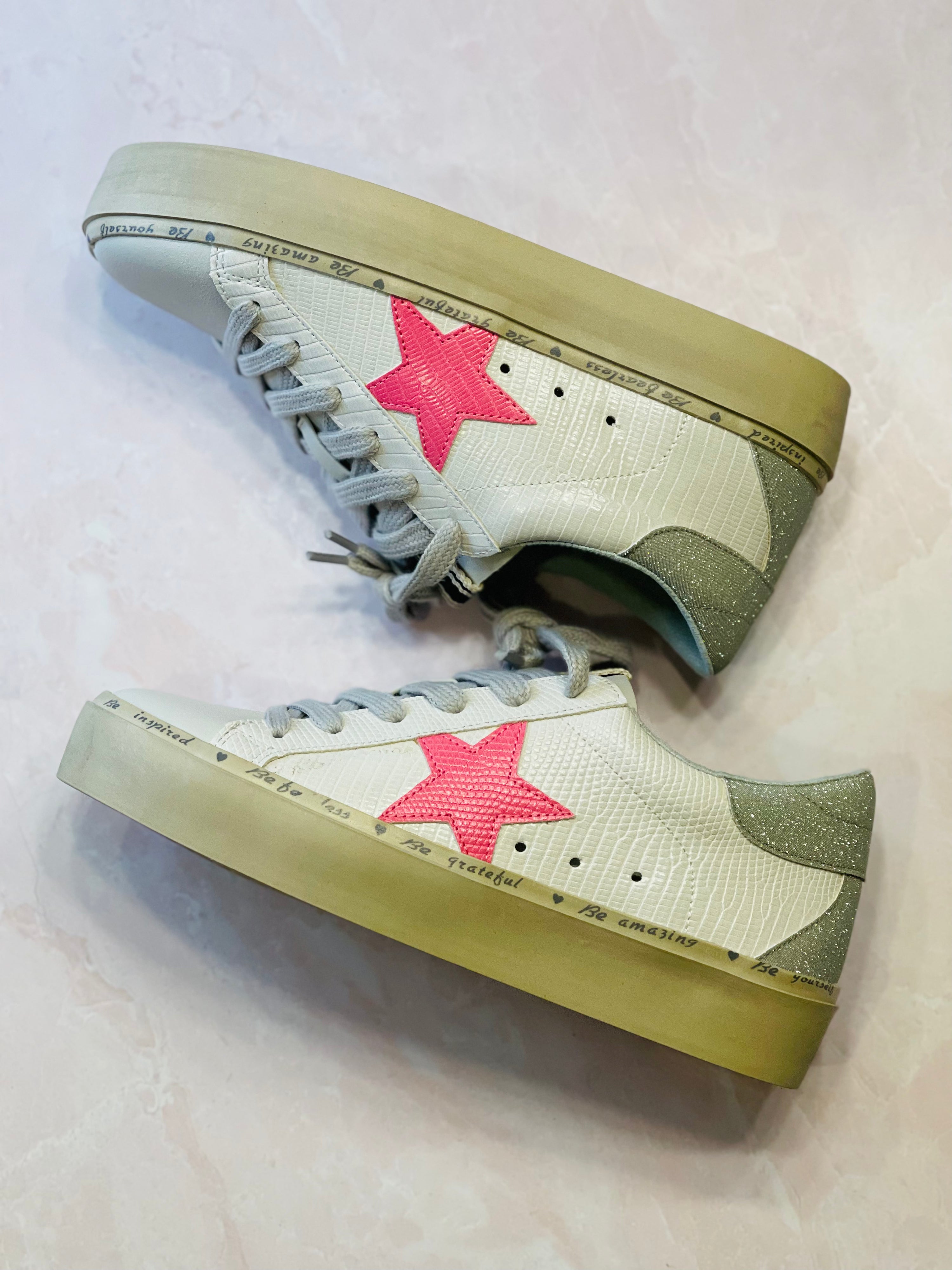 These are the perfect combination of fun and chic. The white base of the sneakers is crisp and clean, while the pink stars and silver glitter add a playful touch. These sneakers are perfect for adding some personality to your outfit without being too over-the-top. They're comfortable, stylish, and sure to become a staple in your wardrobe. Whether you're running errands or meeting up with friends, these sneakers are the perfect way to add some fun to your look.
Shipping
Insured Shipping
All orders are automatically insured up to $100 with USPS priority mail.
Fast shipping
We use priority mail shipping by the USPS. Orders are processed and shipped out within 2-5 business days. According to the USPS, once orders are shipped, packages will be delivered within 3 days.
Get in touch
For any questions or concerns:
Email: brittandbelleboutique@gmail.com
Call: 337-290-1904